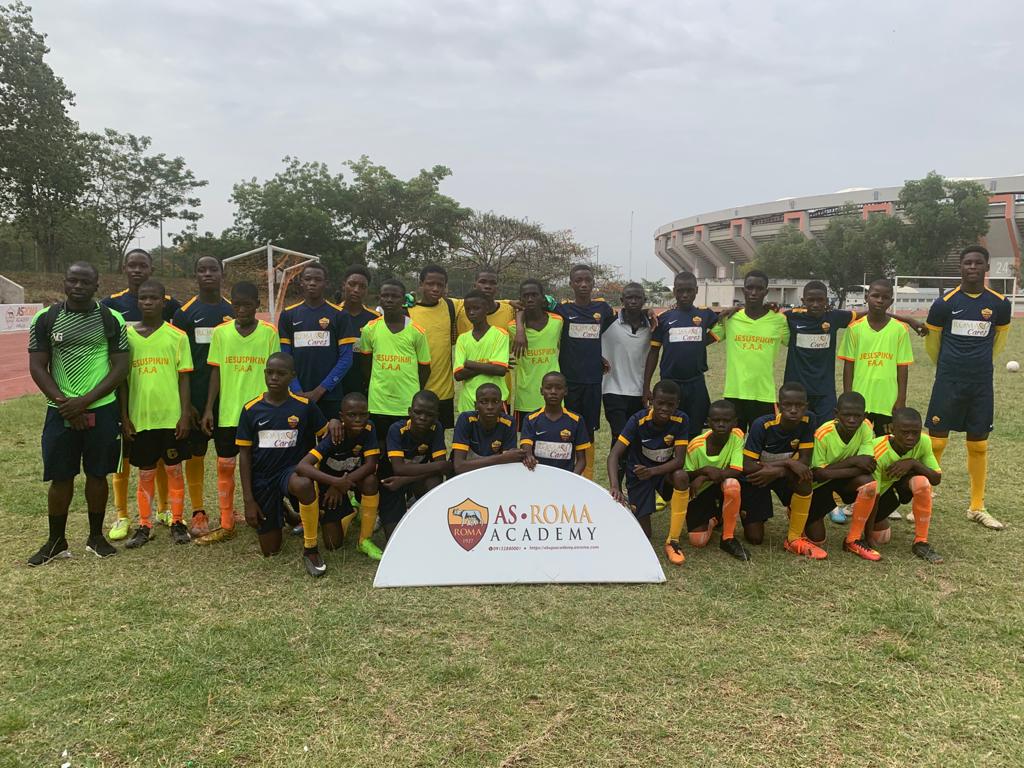 The Under-15 team of the AS Roma Academy in Abuja played a friendly match against JesusPikin Football Academy on Thursday the 15th of April 2021. The Abuja based visiting team coached by Dajo Mershak fielded a team comprising of players in their Under-15 team as well.
The game started out balanced with both teams looking to score first and exert dominance. After a few minutes of equal attacking threats, the AS Roma team found the back of the net through a fine finish from David. The visitors scored the equalizer not long after that.
The first half looked like it'll end all square but the home team drew last blood with David slotting in his second of the day.
The second half started differently with the home team doing most of the attacking. Their efforts were rewarded with 2 extra goals from Azeez and Emmanuel. Towards the end of the game the visitors were awarded a penalty and had the chance to reduce the score deficit. The team's goalkeeper stepped up to take the penalty but dragged his shot too wide. The resulting goal kick led to one last attack for the AS Roma Team, a loose ball found Destiny who had no troubles whipping the ball into the net from outside the 18.
The game ended 5-1 to AS Roma Academy Abuja Under-15 team. Once again the academy boys were happy to have played this game and are grateful to Coach Mershak and his team for a beautiful game.